Project Cargo - Port Equipment
Noatum Project Cargo offers a trustworthy and effective service on the transportation of any type of port equipment (STS, RTG, etc.)
Logistic solutions for Port Equipment
With the right knowledge and tools you can move anything, even the biggest and heaviest structures and machines.
Our services include direct support with any technical studies even during the preliminary phases. We take care of your project and study the most effective course of action, conducting a comprehensive analysis carried out by our team of engineers.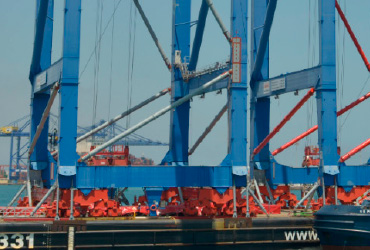 Crane reinforcement
Port equipment often needs to be reinforced since the structure has to withstand high forces induced by transport loads. Our team will conduct motion analysis and take the measures to design the proper reinforcement.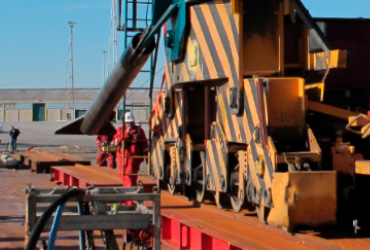 Supply installation of sea-fastening and grillage
We take care of the design, supply and installation of the seafastening and ensure that the cargo is safely transported.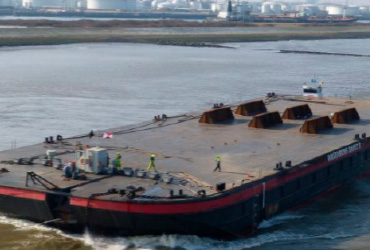 Chartering of barge/vessels
Our team will find the most suitable vessel for your transport and look for the best performer in the market to comply with the project needs.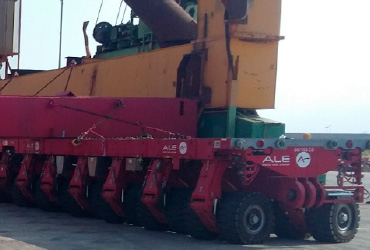 Land movement
We offer internal movements or relocation of equipment, supported by our network of partners, we can guarantee the best proposals for each case.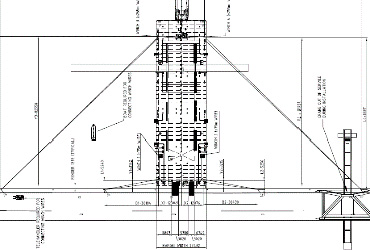 Project management
We provide a detailed study of the operation to match the project timeline and budget and follow up of the procedure. Additionally our operation team is relocated to the project site, to support our clients at all times.
Why choosing our services for Port Equipment?
We can offer reliable and effective logistic solutions for the transportation and storage of complete structures or spare parts, accommodating to your needs. EXPERIENCED ENGINEER TEAM
We have executed multiple operations developing a diverse knowledge on port operations. LATEST TECHNOLOGIES
Our team works with the best equipment there is, capable to transport thousands of tonnes across the longest distances. GLOBAL PRESENCE
Our offices and partnerships around the world provide a reliable net to carry out every phase of you operations seamlessly.
Are you interested in becoming a client?
Our agents are available for any consultation, leave your information and they will get back to you.